Our flexible support is tailored to the needs of each individual in the BAME communities with needs such as mental health, learning disabilities, domestic abuse and substance misuse to enable them to live independently.
We work with people in their own homes and out in the community, at times and in ways that suit them. In principle a person receiving floating support could be a tenant, licensee, owner occupier or living in someone else's household.
Typically, however, floating support tends to be provided to people who have previously lived in supported accommodation such as a hostel and have recently "moved on" to their own tenancy for a self-contained dwelling. In the short term they might require some help and guidance in setting up utility accounts, budgeting to ensure that fuel charges are paid, keeping in touch with a probation officer etc.
We achieve this by providing flexible floating support specific to BAME communities in across many of our supported housing services. Floating support means support that is not linked to accommodation and not normally provided by a person's landlord. Irrespective of his or her housing situation a person might need support with issues such as budgeting, life skills, drug or alcohol misuse, avoiding offending.
Phoenix Hills Projects teams can support you with managing tenancies, budgeting, learning life skills and much more. We provide specialist floating support services, visiting support and tenancy sustainment services, to people with a range of different needs across the country. We help people link into local services, build positive support and social networks and enable them to contribute to their communities through employment, training or volunteering.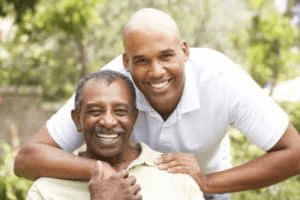 Our services are reliable and flexible, our service is available seven days a week, 365 days a year. You are allocated your own support worker, who works closely with you, providing information providing information as well as practical and emotional support to help you develop daily living skills, improve your health and well-being and personal resilience.
We provide a variety of support options to suit a range of needs. This includes: one-to-one support from a peer mentor, specialist group workshops and group activities. These provide the opportunity to improve confidence, reduce isolation and learn new skills to develop and sustain independence.
Please contact us by telephone on: +44 7593 048086 or via email on info@phoenixprojects.org. Our Webchat service is available 24/7, 365 days a year.